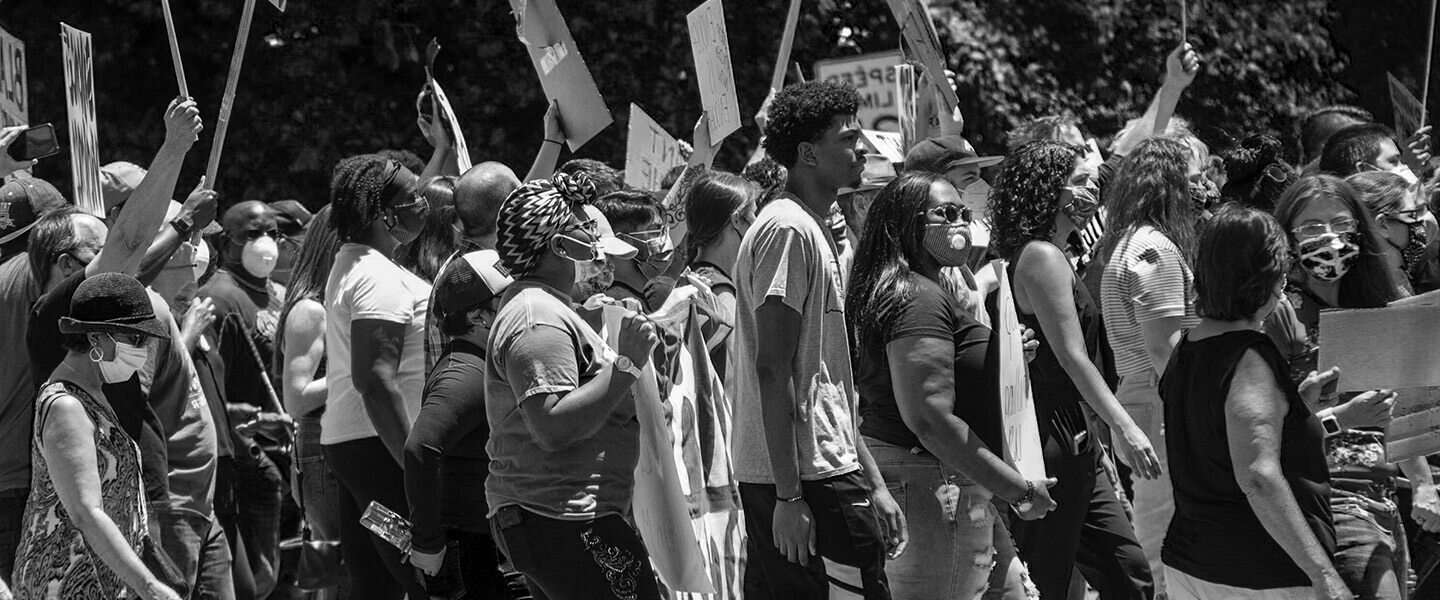 The Color of Law recounted how government at all levels created segregation. Just Action describes how we can begin to undo it.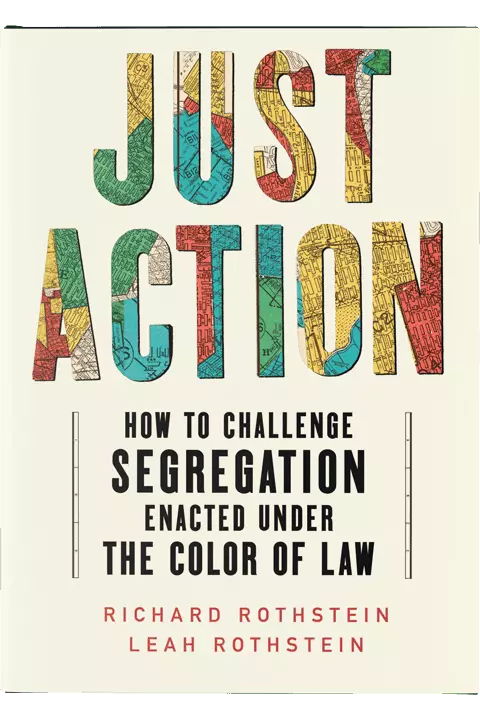 Just Action
How to Challenge Segregation Enacted Under the Color of Law
"Now what? It's asked by many when facing brutal truths of racial discrimination and segregation. Just Action answers, offering hope. It defies the darkness of segregation's legacy by provoking our imaginations and providing examples of efforts that confront its impacts. This book will change minds, inspire public will and revive communities."
— Rev. Natosha Reid Rice, Vice President, Habitat for Humanity International; Chair, The Redress Movement; and Minister for Public Life, All Saints Episcopal Church (Atlanta)
In his best-selling book The Color of Law, Richard Rothstein demolished the de facto segregation myth that black and white Americans live separately by choice, providing ​"the most forceful argument ever published on how federal, state, and local governments gave rise to the reinforced neighborhood segregation" (William Julius Wilson). This landmark work — through its nearly one million copies sold — has helped to define the fractious age in which we live.
The Color of Law​'s unrefuted account has become conventional wisdom. But how can we begin to undo segregation's damage? ​"It's rare for a writer to feel obligated to be so clear on solutions to the problems outlined in a previous book," writes E. J. Dionne, yet Richard Rothstein — aware that twenty-first-century segregation continues to promote entrenched inequality — has done just that, teaming with housing policy expert Leah Rothstein to write Just Action, a blueprint for concerned citizens and community leaders.
As recent headlines informed us, twenty million Americans participated in racial justice demonstrations in 2020. Although many displayed ​"Black Lives Matter" window and lawn signs, few considered what could be done to redress inequality in their own communities. Page by page, Just Action offers programs that activists and their supporters can undertake in their own communities to address historical inequities, providing bona fide answers, based on decades of study and experience, in a nation awash with memes and internet theories.
Often forced to respond to social and political outrage, banks, real estate agencies, and developers, among other institutions, have apologized for past actions. But their pledges — some of them real, others thoroughly hollow — to improve cannot compensate for existing damage. Just Action shows how community groups can press firms that imposed segregation to finally take responsibility for reversing the harm, creating victories that might finally challenge residential segregation and help remedy America's profoundly unconstitutional past.
"Just Action is just the book we need right now. Wise in its insistence on residential segregation as the country's number-one racial problem, optimistic in its lighting of an achievable path forward, it will enhance and focus the country's quest for racial justice."

— Nicholas Lemann, staff writer at The New Yorker and former dean of the Columbia School of Journalism
"The Color of Law exposed stark truths about how we became separate and unequal. Just Action is as profound: it contains plain, concrete actions we can take to be agents of change in the neighborhoods where we live, moving our nation closer to the ideals upon which it was founded. Just Action is the book America needs for this moment."

— Lisa Rice, president of the National Fair Housing Alliance
"The Color of Law brilliantly demonstrated the brutal decisions that separated us. Just Action answers the question, ​"What can we now do to change?" While federal policies are mired in polarization, this very hopeful new book raises a myriad of ethical choices and suggests concrete policy decisions that can transform our lives, our country, and our sense of community."

— Jim Wallis, director of Georgetown University's Center on Faith and Justice and best-selling author of God's Politics: Why The Right Gets It Wrong, and the Left Doesn't Get It
"This important book is an urgent call to action to finally end the neighborhood segregation that was so insightfully documented in The Color of Law. It demands that we open a conversation on what we can do. As our country confronts its racial reckoning, Just Action will be an important source from which clergy, civic, and community leaders can draw strategic wisdom."

— Rabbi Jonah Pesner, director of the Religious Action Center of Reform Judaism
"[An] impassioned guide to ending residential segregation in America. Blending the research behind Richard's bestseller The Color of Law with Leah's experience as an affordable housing consultant and union organizer in the San Francisco Bay Area, the authors assesses the many causes of segregation … Throughout, inspiring stories of people uniting to preserve their communities and redress segregation are interwoven with nitty-gritty policy details. It's a comprehensive and inspiring guide to solving a pressing social problem."

— Publishers Weekly
"A useful framework … Historian Richard Rothstein, whose book The Color of Law exposed how federal, state, and local laws have perpetuated segregation, teams with his daughter, community organizer and housing-policy expert Leah Rothstein, to argue forcefully that residential segregation underlies the nation's social problems … Although the authors acknowledge that not every reader will become an activist, anyone can support efforts to redress segregation. A thoughtful, pragmatic manual for reform."

— Kirkus Reviews
The Color of Law won an extraordinary readership by exploding myths about racial segregation. It was the product of policy decisions at every level of government. Now, Richard Rothstein has teamed up with Leah Rothstein to show how governments and individuals can undo the harm. Just Action is visionary, practical and essential."

— E. J. Dionne Jr., co-author of

100

% Democracy